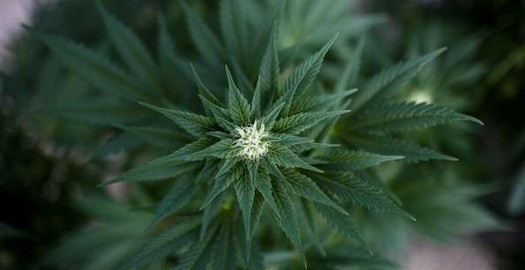 Potential Charlotte's Web-qualified nurseries
Department of Ag records review increases list of potential Charlotte's Web-qualified nurseries to 39
Now there are 39 Florida nurseries who might be qualified to grow marijuana, according to the Florida Department of Agriculture and Consumer services.
After initially determining that 21 Florida growers met two key requirements to bid for one of the five cannabis licenses the state could issue under SB 1030, assuming Gov. Rick Scottsigns that bill, the department decided to do a review of records. The department reports it has found 18 more that could qualify, including six more in Central Florida.
There now are perhaps 10 nurseries in Central Florida that are big enough and old enough to be qualified candidates for one of those potentially lucrative licenses, which would give companies monopolistic authority in northeast, northwest, central, southwest or southeast Florida to grow, process and sell marijuana product to qualified patients with cancer or intractable seizures or tumors.
The law would limit cannabis cultivation only to plants bred to produce an extract oil widely known by the brand name "Charlotte's Web." These plants have a very low THC level — THC is the chemical that gets people high — and a very high CBD level. CBD is the extract believed to have therapeutic effects on certain cancerous tumors and seizure and tremor disorders such as epilepsy and Parkinson's disease.
The law restricted the business to nurseries that are registered with the Department of Agriculture to have at least 400,000 plants for sale, and which have been in continuous business in Florida for at least 30 years. Because the departments' digital records go back only 26 years, the initial list was incomplete, officials said.
There are some other requirements, but those involve company finances, background checks and growing and processing procedures that all would have to be reviewed by the Florida Department of Health, once a company decides to try to pursue a license.
The original 21 growers identified as meeting those criteria included Jon's Nursery in Eustis and Peckett's in Apopka. In addition, at least two South Florida companies, Costa Farmsand Deleon's Bromeliads, have substantial operations in Central Florida. Costa just bought Hermann Englemann Greenhouses in Apopka last week.
With the review, the department is adding to the list with Dewar Nurseries in Apopka;Knox Nursery in Winter Garden; McCrory's Sunny Hill Nursery in Eustis;Rasnake Citrus Nursery of Winter Haven; Transplant Growers of Sorrento; and W.E. Green & Sons Citrus Nursery in Dundee. Hermann Englemann also was qualified.
Still, the list of 39 is far shorter than the list of 7,001 registered nurseries in the state. Some of them, and many non-nursery operators have protested that the law so narrowly restricted who may get into the medical marijuana business. The law was passed by the Legislature two weeks ago, and Scott hasn't even signed it yet, but already there is talk of legal challenges by potential cannabis growers who are not on the list of qualified growers.
The list may grow a little more. Further reviews might find more.
"The list is still in progress and could change," said DoA spokeswoman Erin Gillespie.
https://www.ccgiconsulting.com/wp-content/uploads/2014/05/pot_22.jpg
350
525
elementalone
https://www.ccgiconsulting.com/wp-content/uploads/2013/04/logo1.png
elementalone
2014-05-17 10:34:56
2014-05-18 04:01:07
Potential Charlotte's Web-qualified nurseries